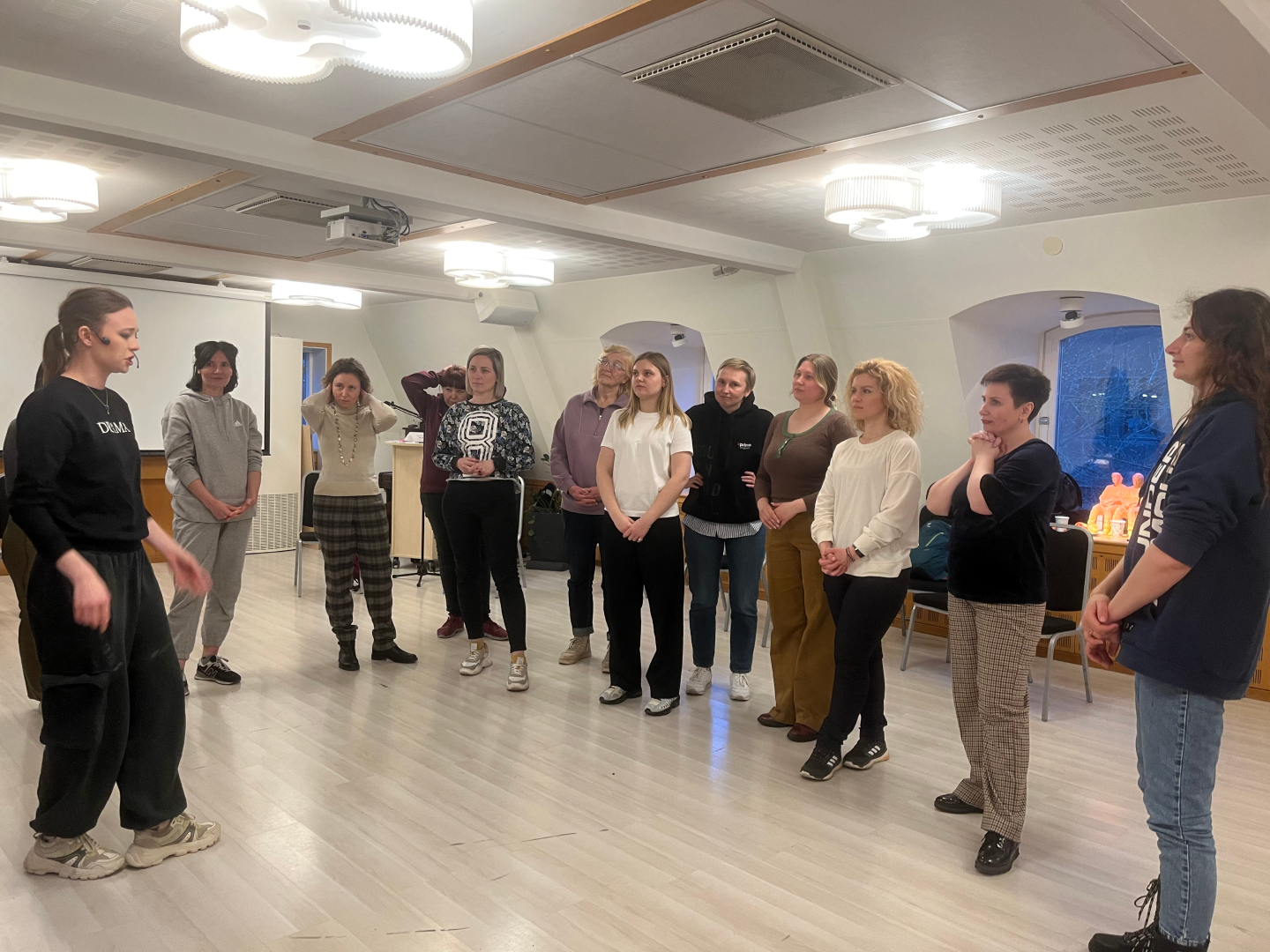 It is a well-known fact that emotions need to be lived through and not kept inside, but it is easier said than done. During the full-scale invasion, millions of Ukrainians are living in constant stress, and in order to relieve it, we organized a theater workshop, where professional artist Yevgenia Ponomaryova helped the participants cope with stress, let go of emotions and loosen up.

The event went great! Participants built a ship, played drums made of furniture, and even did trust fall. Time flew by very quickly, but reviews and a few photos remained as memories. Only a few, because the program was so intense that it was barely possible to take pictures.

This is the first time that the Help in Change team has organized a workshop that is only indirectly related to integration and job search. The main focus was working with emotions, rather than specific practical skills development.

And, as it turned out, this format was well received, so stay tuned for news and future events.