The meeting at the Spotify office became one of the "off-site" events that allowed us to invite more guests at the same time. The popularity of the company also contributed to the increased interest, because it is hard to find a person who has not heard about Spotify at least once. At the same time, not everyone knows that the service was founded in Sweden.
It was a pleasant surprise that the speaker was Ukrainian Tonya Danylenko. She works as a Senior Machine Learning Engineering Manager at Spotify, and this was an additional incentive to attend the event. As they say, "if our people can do it here, I can do it, too". Starting in Ukrainian, Tonya shared the story of her career path in Sweden, which took some time and included getting her PHD in Sweden. Already at this stage, the guests of the event received interesting insights.

Then Tonya switched to English and continued her presentation with a focus on work at Spotify. Despite almost 100 slides, it was difficult to lose focus, because the speaker covered very familiar issues from TECH and IT work. For example, building a team and setting up communication in a team, the main tasks and challenges on the way to the set goals and how exactly it is built in Spotify.
After such a detailed and exciting story from Tonya, the guests had the opportunity to expand their network through communication not only with the main speaker, but also with her colleagues and friends in profession Elena Greyul (Head of Engineering for Backstage at Spotify), Mykhailo Kolchenko (Software Engineer at Spotify), Sergey Makarenko (CTO at ABC Gruppen AB), and Oleg Danylenko (Co-Founder & CEO at Teemyco). These were such lively dialogues that our event went beyond the scheduled time!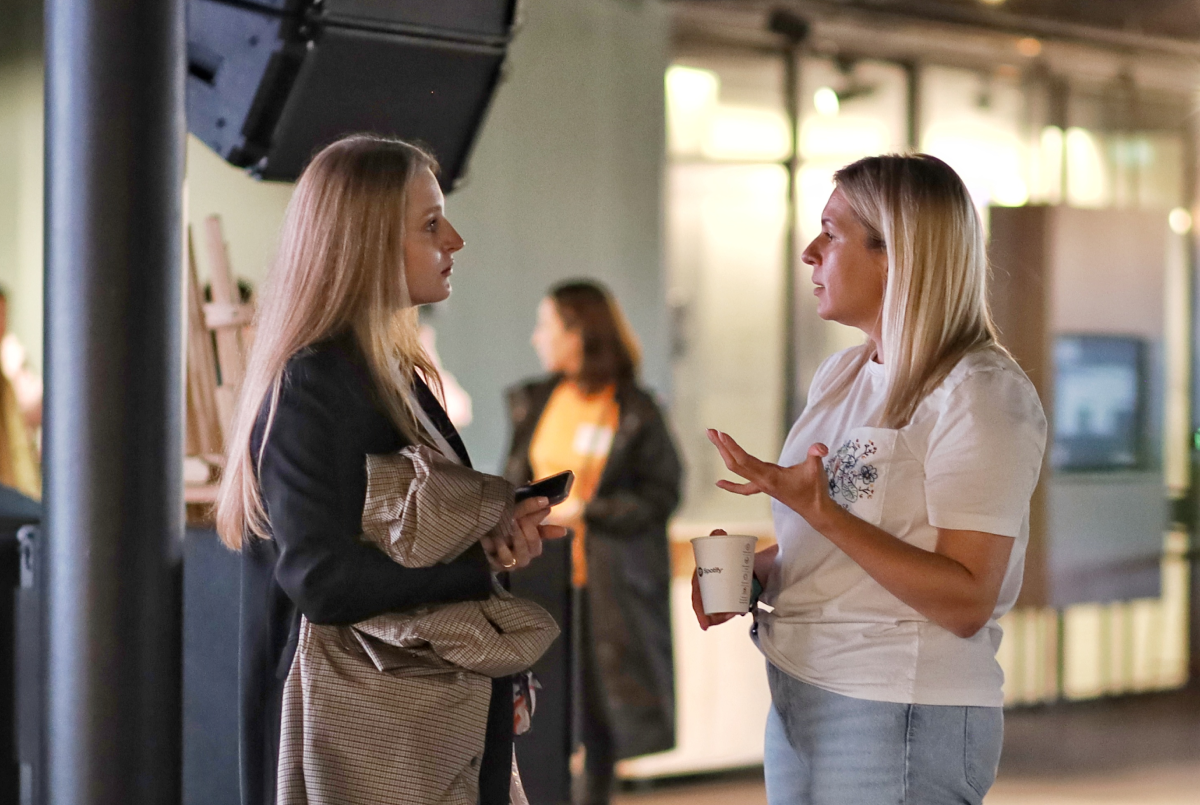 A bonus from Olena Greyul was a tour around the floor with meeting rooms, where each of them had a different style and was named after a famous musical hit or album. It was not easy to see everything in the allotted time, because it was a very "Instagrammable" floor!
Our sincere gratitude goes to Tonya and her team for organizing the event, and to all the guests for taking the time to attend and patience during the check-in delay. We hope that you have received answers to your questions and now are one step closer to your dream position.
If you are an employer or business that would like to tell Ukrainians in Sweden how your teams work, email us at
hello@helpinchange.org
and we will be happy to organize something together.